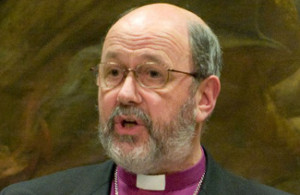 Registration has now opened for the N.T. Wright Conference, The Royal Power of the Cross: New Priest, New Temple & the Gospel Narrative. Lunch lecture-conversations have also been set featuring Ecumenical Institute faculty:
Mark Gorman, organist and theologian, examines texts and tunes of some common hymns and worship songs on the crucifixion, asking "Do They Sing the Cross 'Wright'?" and "Where and why do they differ from Wright?"
Rebecca Hancock explores the interplay of "The Cross, Ancient Traditions, and Theological Imagination" in the Second Temple period, discussing its impact on ancient faith communities as well as for contemporary Jewish Christian dialogue.
David Greiser, pastor and homiletics professor, mines some of Wright's holy week sermons from the synoptics, seeking "A Wright View of the Work of Christ."
Michael Gorman, St. Mary's Raymond E. Brown Professor of Biblical Studies & Theology, explores "Wright Thoughts on the Cross & Christian Mission"—themes in the work of Wright and others, including himself, that impact the shape of contemporary Christian mission in light of certain abuses of the cross in the past.
This one-day conference, featuring world-renowned biblical theologian N. T. Wright, is Thursday, November 19, in Laubacher Hall on the St. Mary's campus. The day (9 am – 4:15 pm) includes three sessions with Wright: two morning and one afternoon. A catered lunch will be served at various Roland Park churches (bus transportation provided) along with a lecture-conversation that focuses on one dimension of the implications of Wright's presentations.
Conference fee: $100 (overnight accommodations at an additional cost). 1 CEU available for persons who attend the November 18 public lecture and all conference sessions, .8 CEU's for the conference only.
Further Details and Registration at: http://ntwrightatei.eventbrite.com.
Please "share" this announcement via our Facebook page.
...