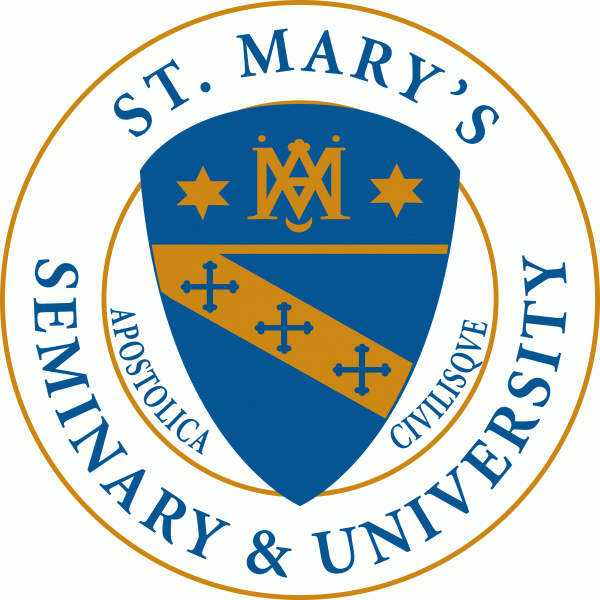 Office of the President-Rector
Statement from Father Phillip J. Brown, P.S.S.
August 21, 2018
Recent revelations about former Cardinal Theodore McCarrick and the Pennsylvania Grand Jury Report convince me that I should address these matters as President-Rector of St. Mary's Seminary & University. Pope Francis released a very powerful letter today on this critical matter which I urge you to read.
Some suggest that the Church is being treated unfairly, perhaps even persecuted. The Catholic Church is not the victim here anymore than Penn State or Michigan State University have been victims through revelation of criminal misconduct by their faculty or staff members. The thousands of children and vulnerable young people who have been sexually abused and harassed by priests and members of the Catholic hierarchy are the victims. And the People of God, who have not deserved this, are victims also.
This is a very sad time for the Catholic Church. But it is not a time to try to deflect responsibility. It is time to acknowledge responsibility, do penance and most importantly to reform: to reform not only words spoken, but reform the culture that made these horrible events possible.
St. Mary's is committed to learning from what came before, and enacting policies and practices to assure no blind eye will ever be turned to wrongful behavior; that it will be confronted and addressed as soon as discovered, and those responsible dismissed from St. Mary's. We are also committed to forming priests who will support a culture where the vulnerable are protected fully by the Church, where not just abusers but anyone who covers for them are held accountable.
Here is my attitude: I have no tolerance for sexual abuse or sexual harassment, or any other kind of abuse or harassment on the part of anyone I supervise, work with or am responsible for. I am committed to investigating any and every allegation thoroughly and fairly. Any suggestion of child abuse is reported to civil authorities. As a Christian I believe in forgiveness, but forgiveness does not dispense with the need for accountability. I cannot change what happened in the past, but I have been and am committed to preventing improper behavior as long as I am in charge of St. Mary's, and to make amends for past wrongs when that can be done. I cannot share confidential information, but if I could I believe you would be convinced that I mean what I say. I am also responsible to insure that every faculty member at St. Mary's today understands and enforces the same policy.
My predecessors started strengthening admissions standards, human formation resources and faculty screening over 30 years ago, something that continues on an ongoing basis. We want to be an important part of the solution, not to perpetuate the problem. We are profoundly aware that words and policies are not enough: actions must prove that our words are sincere. Those who know St. Mary's today know of results that reveal themselves in outstanding seminarians and priests. I ask for your prayers and support so St. Mary's can continue to provide the People of God with the kind of priests you deserve.
Please see Archbishop Lori's statement on recent revelations to show our solidarity and commitment to confront and resolve these serious problems, in particular in the way we strengthen and grow St. Mary's program of priestly formation. For the harm that has been done, I want to express my sorrow and beg forgiveness on behalf of the Church. I also want to pledge to you our undying efforts to do all we can to reform so that such horrors never happen again.
Sincerely yours, praying for the assistance of Jesus and Mary,

Rev. Phillip J. Brown, P.S.S.
President-Rector