Over 110 Graduates of St. Mary's Seminary, St. Charles College and St. Mary's Seminary College gathered for the annual celebration of Alumni Days. The priestly Golden Jubilariarians of the Class of 1964 and the 40 year anniversarians of the Class of 1974 were particularly well represented.
Festivities began on Wednesday and included tours of the newly renovated Paca Street chapel followed by Evening Prayer.  Watch Fr. Hurst's evening reflection below.
Placeholder
After a cocktail reception, alumni celebrated their anniversary dinners. On Thursday, October 16th Fr. Hurst and the seminarian community welcomed alumni for Mass, celebrated by Rev. Robert F. Leavitt, S.S., President Rector 1980-2007 and France-Merrick Professor. Fr. Leavitt, St. Mary's class of 1968, was celebrating the 50th anniversary of his arrival at Roland Park. The homilist was Fr. Larry Terrien, Director of Spiritual Life Programs for St. Mary's. Click here to watch the video and read a transcript of his homily.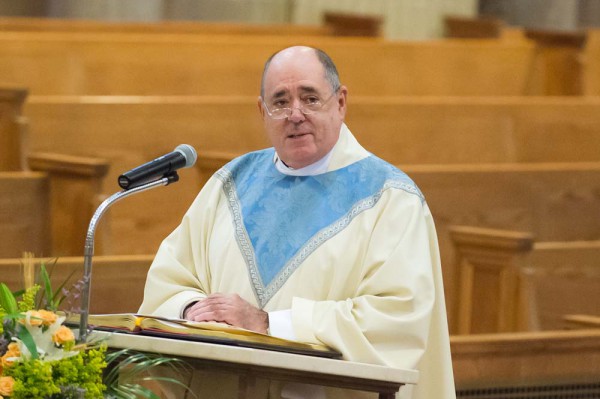 The luncheon honored alumnus Fr. James Mazzone, St. Mary's 1999 alumnus, of the Diocese of Worcester with the Jean Jacques Olier Outstanding Alumnus Award for Fr. Mazzone's dedication to the formation of priests, and in particular, for the insight, creativity and energy he has brought to the pre-theology phase of formation for priestly ministry.  Click here to read Fr. Hurst's tribute to Fr. Mazzone.  Click here to watch a video of Fr. Mazzone's speech.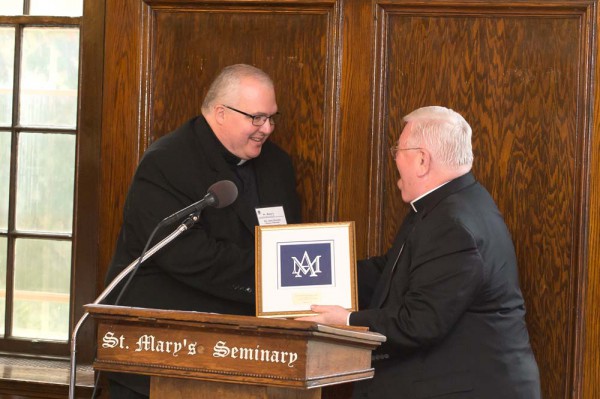 For more pictures of Alumni Day 2014, please view the gallery below: