You may download a registration form here.
Please fill out the Alumni Updates page to keep your classmates and St. Mary's informed of your recent activities.
Wednesday, October 21st, 2020
Time
Event
1:00-6:30 p.m.
Registration
Front Lobby
5:00 p.m.
Evening Prayer
St. Mary's Chapel
5:30 p.m.
Reception
Laubacher Hall
7:00 p.m.
Reunion Dinners
You must register for your off-campus reunion dinners through your class chairman.
If you have any questions about your reunion dinner, please contact Cindy Carr at 410-864-4264 or e-mail ccarr@stmarys.edu.
Thursday, October 22nd, 2020
Time
Event
8:00 a.m.

_______________

Registration
Front Lobby

______________________________________

8:00 a.m.
Continental Breakfast
Knott Library
10:00 a.m.
Eucharist
Celebrant and Homilist: TBA
If you would like to concelebrate the Mass,
please bring an alb and white stole. Vesting rooms
will be available on the 1st floor.
11:30 a.m.
Post-Liturgy Reception
Laubacher Hall
12:00 p.m.
Banquet Luncheon
France-Merrick Dining Room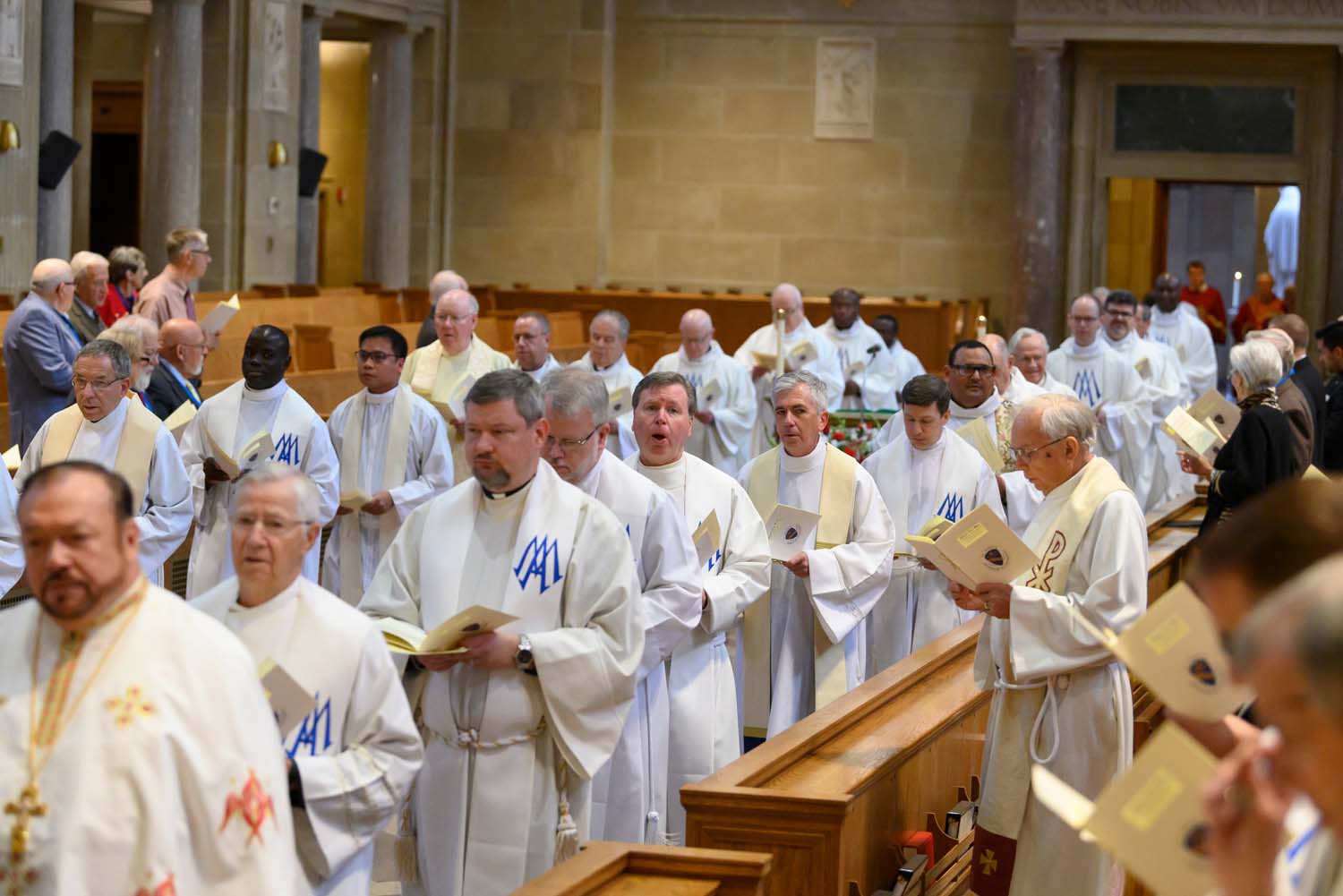 Class Chairs
St. Charles College/Seminary College

1965
1970
1975
1980
St. Mary's Seminary

1955
Msgr. John B. Brady
1965
1970
1975
1980
1985
1990
1995
2000
2005
2010
2014
Places to Visit on St. Mary's Campus:
Knott Library Expansion
Including the Raymond E. Brown Center; the Associated Archives of the Archdiocese of Baltimore, the Society of St. Sulpice and St. Mary's Seminary & University; a state-of-the-art Pastoral Communications Studio.
Historic Paca Street Tour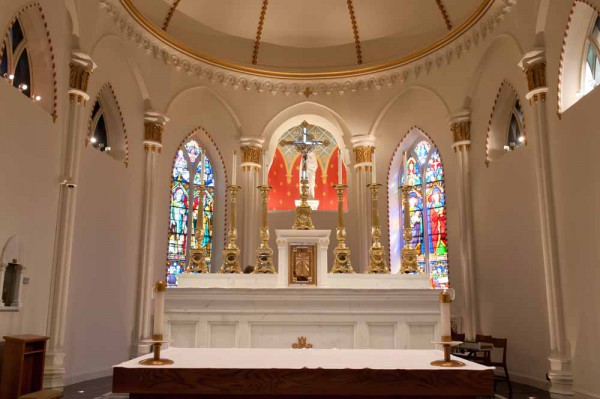 On September 8th 2012, the Historic Seminary Chapel at Paca Street was officially opened, the newly restored Chapel with its modern amenities including new lighting, HVAC, ADA access to the nave along with a new marble altar and sanctuary flooring. The chapel was referred to as a "real jewel" of the Seton Hill Historic Neighborhood. As part of your SMSU Alumni day, come and visit the site "where it all began"!
Lodging Information
St. Mary's has a limited number of guest rooms available in the Center for Continuing Formation ($90 per night) or in the Seminary ($20/night). To reserve a room, please call Krista Koronois at 410-864-4102, or e-mail kkoronios@stmarys.edu. Please contact us regarding room availability before forwarding payment.
Rooms have also been reserved at special rates at the following area hotel. These must be reserved prior to 9/15/2019 to guarantee this rate. Call one of the phone numbers listed below, or simply click here to make your reservation online.
Radisson Hotel at Cross Keys
$144 per night single/double
410-532-6900
1-800-333-3333
After 8/31/2019 CALL
1-855-532-1099
Radisson Cross Keys will become the Delta Hotel Baltimore North, part of the Marriott International Family.
To make your reservation online, click here.
Prices do not include tax. Please mention you are a St. Mary's or St. Charles alumnus attending Alumni Day when you make your reservation in order to receive the special rate. A limited number of rooms are available at these rates.