After an incredible trip getting to know the people of Guatemala and having profound epiphanies which have truly helped form them to be better disciples of Christ, the group of seminarians who traveled on mission have returned to Baltimore.
We give thanks to all who made this trip possible.
Reflections and highlights of the trip are posted below.
Guatemala Testimony | Ben Daghir, 1st Theology, Diocese of Erie, PA
"The San Lucas Mission directed me toward holiness. As I experienced the mission – the week, the history, and the people – I began to see the powerful impact of holy priests. Humble, missionary priests leave a lasting and living impact. Both Blessed Stanley Rother and Msgr. Greg Schaffer fueled their respective communities as pastors. They entered into the culture, into the homes, and into the lives of the native peoples. These two priests have given seminarians an example of true service in the face of difficulty. As men training for the priesthood, we couldn't ask for a greater lesson and witness: we are called to embrace the culture and peoples we are assigned under our care."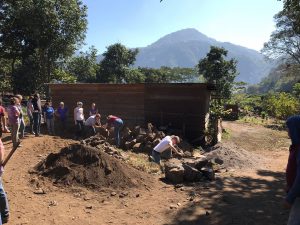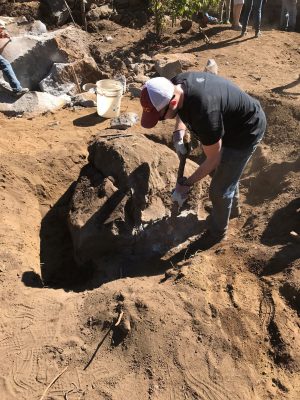 ---
Guatemala Testimony | Zachary Watson, Pre-Theology, Archdiocese of Baltimore
"The trip to Guatemala was a wonderful experience. For me, it was a testament to God's faithfulness. We walked in the footsteps of saints like Blessed Father Stanley Rother and Father Greg Schaffer whom God sent to the people of Guatemala because He does not forget about His own. The good work started by them is continuing in Guatemala and it is incredibly humbling to participate in it. The kindness and generosity on the faces of the people of San Lucas can only be a reflection of God's own love. I have never seen that many people with so much joy and a deep desire to share with us their lives and the blessings that God has given them. Every story began with Gracias a Dios. Clearly these are God's chosen people and being with them for a week was a lesson for me in God's generous, never-failing love."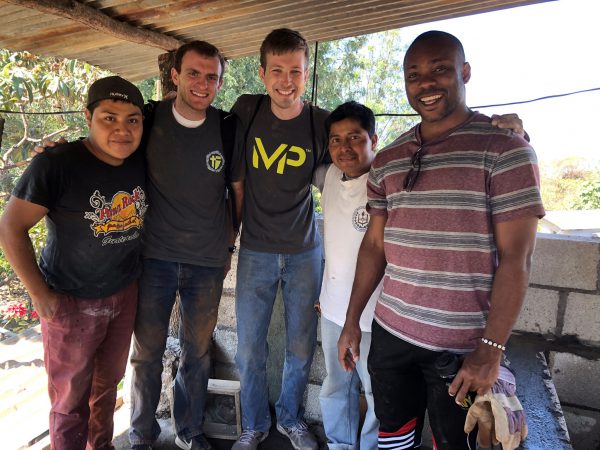 ---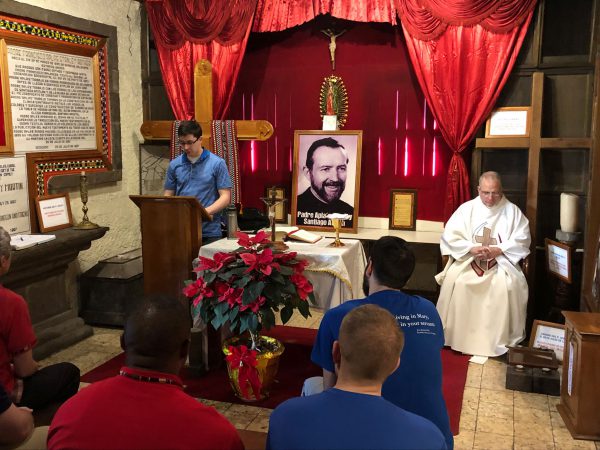 The men on mission in Guatemala had mass in the room where Bl. Fr. Stanley Rother was martyred. The mass on the feast of the Holy Family was celebrated by Fr. Paul Maillet, PSS. In this photo, Brennan Ferris (Wilmington) is reading the second reading.
• • •
Bl. Fr. Stanley Rother, pray for us!
---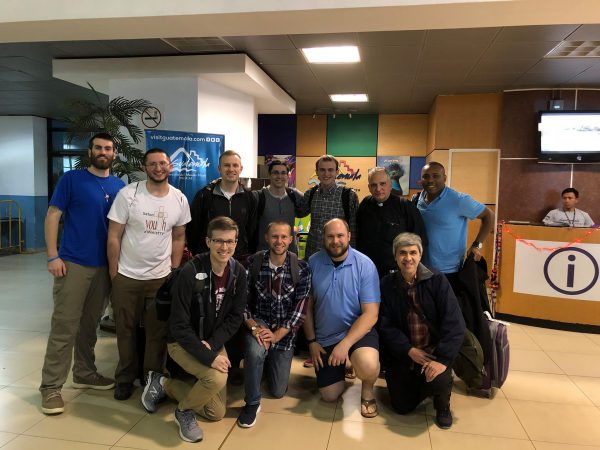 Please pray for these seminarians and Fr. Paul Maillet, PSS as they departed for their week long mission trip, December 29-January 5, serving and encountering the people of San Lucas, Guatemala!
Bottom row left to right : Matthew Himes, Benjamin Daghir, Nathan Brooks, Mark DeCelles
Top row left to right: Patrick Walsh, James Holman, Brendan Foley, Brennan Ferris, Zachary Watson, Fr. Paul Maillet, Charles Onyeneke