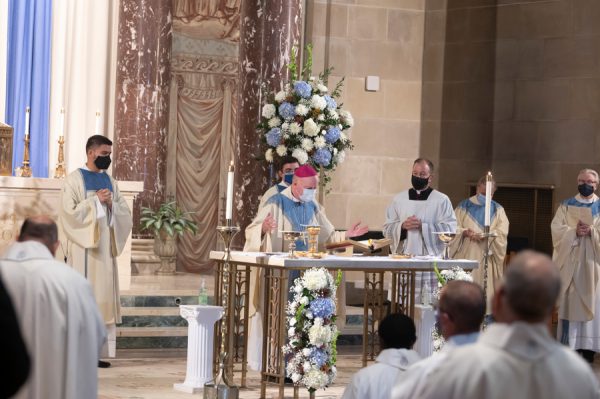 Most Rev. W. Francis Malooly (SMSU 1970) presided at Mass and Rev. Edward Griswold (SMSU 1972) was the homilist. Fr. Griswold was also awarded the Robert F. Leavitt Award in Pastoral Leadership. Because of COVID restrictions all events were live-streamed.
The live stream can be viewed here.
The Homily can be read here ALUMNI DAY Homily.
" order_by="sortorder" order_direction="ASC" returns="included" maximum_entity_count="500″]
...