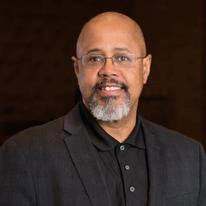 The following was developed by longtime EI faculty member and pastor of Epworth Chapel UMC the Rev. Dr. C. Anthony Hunt and shared as part of his presentation on "Police, Protest & Possibility" for the virtual #TheologyTownHall held Wednesday, June 17, 2020. [Join us at noon on Wednesdays for Theology Town Halls led out by different members of the EI community.]
One key to a church's vitality is the quality of the relationships it establishes with a broad spectrum of leaders and institutions throughout its community. One of the most important set of relationships a church can develop is with police and other public safety officials. Recent well-publicized police-involved shootings and deaths, and the shootings and deaths of a number of police officers around the nation, have stained police-community relations and resulted in unrest in many areas.
Working proactively rather than reactively to strengthen a church's relationship with its surrounding community and with police engenders trust. It also helps improve the quality of life for persons living and working in particular communities. It is a part of the theological task of churches to "seek the welfare" (shalom, peace, well-being) of all people in their respective communities (Jeremiah 29:7). Individuals, churches, groups, organizations, institutions, and even governments can promote the wellbeing of communities by making a sincere commitment to strengthen the relationship between the church, the community, and the police.
Here are ten ways that individuals, churches, and other community organizations can work toward strengthening these relationships.
Pray for the police serving your community.
Pray for and publicly affirm the police and other public safety officials who are members of your congregation.
Know your community police officers by name, and keep their contact information readily available. Schedule regular meetings with community police officers to establish and strengthen relationships.
Participate in periodic drive-arounds and community walks with police and community leaders.
Invite police to community events held by the church, such as back-to-school events, community meals, and food giveaways.
Include local police on the distribution lists for the church newsletter and email communications.
Seek to collaborate with community entities like the Chambers of Commerce, NAACP, community associations, PTAs, and other churches in the community across denominations and faith traditions to address common interests and concerns regarding policing and public safety.
Invite community police to speak to youth and young adults in the church.
Educate youth and adults on appropriate conduct if stopped by police.
Assist police departments in the recruitment of qualified persons in the congregation and community who would serve well as uniformed police officers, especially women and minorities who may be underrepresented.
(download as PDF)
Alexander, Michelle
The New Jim Crow: Mass Incarceration in the Age of Colorblindness
Alinsky, Saul
Rules for Radicals: A Practical Primer for Realistic Radicals
Baker-Fletcher, Garth
Dirty Hands: Christian Ethics in a Morally Ambiguous World
Beckford, Robert
God of the Rahtid
Bonhoeffer, Dietrich
The Cost of Discipleship
Brown, Claude
Manchild in a Promised Land
Canon, Katie
Katie's Canon: Womanism and the Soul of the of the Black Community
Coates, Ta-Nehisi
Between the World and Me
Cone, James
A Black Theology of Liberation
God of the Oppressed
The Cross and the Lynching Tree
Davis, Angela
Freedom is a Constant Struggle: Ferguson, Palestine and the Foundations of a Movement
Diangelo, Robin
White Fragility: Why It's So Hard for White People to Talk about Racism
Du Bois, W.E.B
The Souls of Black Folk
Dyson, Michael Eric
Come Hell or High Water: Hurricane Katrina and the Color of Disaster
Tears We Cannot Stop: A Sermon to White America
The Black Presidency: Barack Obama and the Politics of Race in America
Freire, Paulo
Pedagogy of the Oppressed
Gunning Francis, Leah
Ferguson and Faith: Sparking Leadership and Awakening Community
Harding, Vincent
Hope and History: Why We Must Share the Story of the Movement
Hendricks, Obery
The Politics of Jesus: Rediscovering the True Revolutionary Nature of Jesus' Teachings and How they have been Corrupted
Hunt, C. Anthony
Blessed are the Peacemakers: A Theological Analysis of the Thought of Howard Thurman and Martin Luther King, Jr.
Come Go with Me: Howard Thurman and Gospel of Radical Inclusivity
I've Seen the Promised Land: Martin Luther King, Jr, and the 21st Century Quest for the Beloved Community
And Yet the Melody Lingers: Essays, Sermons and Prayers on Religion and Race, vol. 1
My Hope is Built: Essays, Sermons and Prayers on Religion and Race, vol.2
Stones of Hope: Essays, Sermons and Prayers on Religion and Race, vol. 3
Jacobson, Dennis
Doing Justice: Congregations and Community Organizing
Johnson, Cedric
Race, Religion and Resilience in the Neoliberal Age
Jones, William R.
Is God a White Racist?
Kendi, Ibram
How to Become and Antiracist
Lebacqz, Karen
Justice in an Unjust World
Lebron, Christopher
The Making of Black Lives Matter
Kelsey,
...