An annual three or four day (optional) retreat for priests retired, semi-retired or ordained more than 40 years.
We hope your schedule will permit you to accept our Lord's personal invitation: Come aside to a place apart; rest awhile with me and be refreshed! [cf. Mark 6:32] Let this retreat be a prelude to the joyful day when Christ will say to all of us: It is you who have stood by me in my trials… I want you to dine and drink delight with me, forever. [cf. Luke 22: 28-30]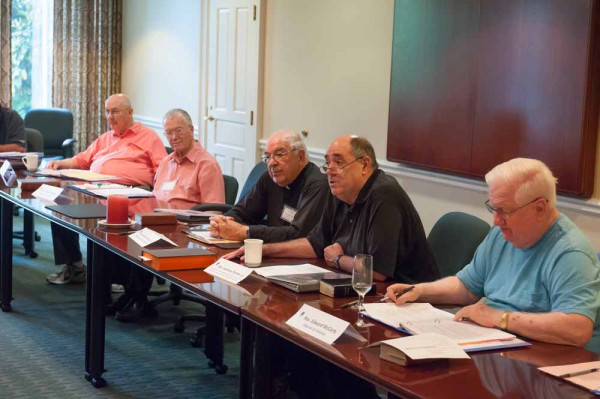 Father Bill Byron, SJ
University Professor of Business, St. Joseph's University
President Emeritus, Catholic University of America
Co-Director, Senior Priest Retreat
This Year's Program; Growing Old Gratefully
Dates:
May 15-19, 2017
Monday 5:00 p.m. through Thursday 1:00 p.m.(or until Friday 1:00 p.m.)
Cost:

$350.00 for three days or

$420.00 for four days

Payment Due:

April 14, 2017
To register, contact:
Center for Continuing Formation
St. Mary's Seminary and University
5400 Roland Avenue
Baltimore, MD 21210
410-864-4102, Krista Koronios
kkoronios@stmarys.edu
Download a Registration Form here.