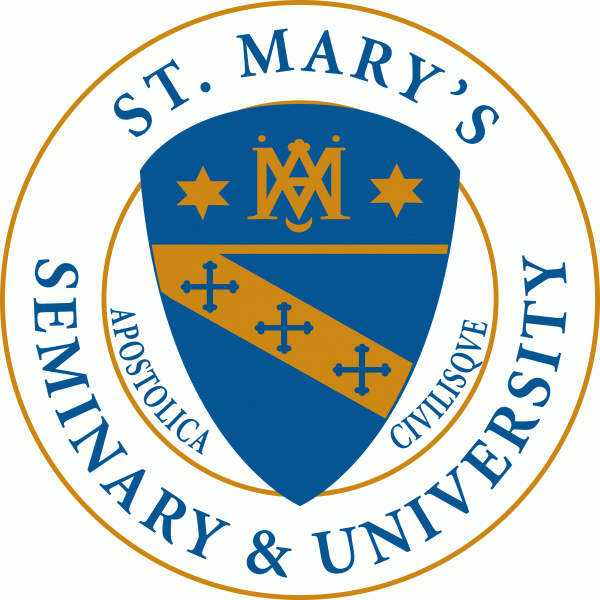 St. Mary's Seminary & University
Statement on
Tree of Life Synagogue Shooting
October 30, 2018
The St. Mary's Seminary & University Community grieves the loss of life and injuries inflicted at the Tree of Life Synagogue in Pittsburgh, Pennsylvania last Saturday. Our hearts and our prayers go out to the families and friends of the victims. We weep with you and we share with you, as we are able, the pain of this loss and outrage over the kind of malicious violence this act represents. We decry every form of antisemitism and the kinds of violence, unkindness, and cruelty it inevitably leads to. Our faith and the people who we are compel us to express our grief and solidarity with those who are suffering because of this violent act.
On Saturday, October 27 a morally deranged, anti-Semitic killer entered the Tree of Life Synagogue in Pittsburgh, Pennsylvania and murdered eleven innocent and vulnerable congregants attending a baby-naming service, and seriously wounded six others. The assailant was eventually taken down by law enforcement officers, though not killed, and will be brought justice.
Our thoughts and prayers go out first and foremost to all the victims of the murders and their families and loved ones. We would be at a loss for words in the face of so great a tragedy, of such a heinous crime, if we were not people of the Word whose faith, we believe, is grounded in the very Word of God. And so, as people of the book of the Gospels we hold those who lost their lives and their loved ones in Pittsburgh and all People of the Book, all members of the Jewish community in our hearts at this time and grieve for them and with them.
We are deeply conscious of the historic injustices and cruelty that Jews have suffered, often enough at the hands of adherents of our own religious faith, a fact which causes us undying shame. To the extent that the toxic thought processes that fueled the cruelty of the Tree of Life murderer may have been influenced in any way by distorted attitudes toward members of the Jewish community in our own faith traditions, we accept responsibility for such horrific acts and beg forgiveness of the Jewish community and of Almighty God. There is no place in our faiths, as indeed there never should have been, for antisemitism. There is no place in civilized society for antisemitism. There should be no place in humanity for antisemitism. We of St. Mary's Seminary & University denounce every form of antisemitism and those who adopt such attitudes and the ideas and rhetoric that proceed from them. Indeed, we denounce every form of unkind, cruel, provocative, inciteful and hateful attitudes and rhetoric, which by their nature fuel derangement and the kind of passions which eventually lead to such acts of violence and criminal behavior.
As people of the Word we know, as all People of the Book do, that words matter. The words we use matter. The way we speak matters. No one who speaks unkind, cruel, hateful or inciteful words can deny responsibility when acts of violence break out fueled by impassioned, unkind, cruel and hateful speech. As Americans, our Constitution may prohibit criminal prosecution of people for the words they use or other ways they express themselves, but our culture should not tolerate unkind, cruel, hateful and inciteful speech, ideas, and non-verbal forms of expression. We should denounce such speech and forms of expression at every turn, and our common values and commitment to the dignity of every person, as well as our reverence for life itself, should cause us to shun all who propagate hateful ideation though their words and other forms of expression. Our Constitution may require government officials to tolerate many abuses of language and expression that are at the core of cruel and hateful acts, but our culture ought to condemn them and shun those who engage in reckless and dangerous forms of expression that often enough intentionally incite others to acts of violence and cruelty, as well as when unkindness and cruelty are unintentional and things are said or otherwise expressed out of ignorance or simple boorishness.
The Tree of Life shooting raises many important issues our society seems unable to address effectively: the proliferation of dangerous weapons and gun violence; our society's inability and even unwillingness to take effective measures to protect the most vulnerable among us; proposals to turn places of worship and schools into armed camps in the name of protecting the vulnerable, rather than protecting the vulnerable by addressing the root causes of the many acts of violence which have occurred in such places; an increasingly toxic culture that we have allowed to spring up and flourish in the name of a right of freedom of expression, a culture seemingly heedless of the right of all people to live in a society and a culture that is safe; the failure of our culture to sufficiently nurture the very best in us, especially the capacity for kindness and regard and care for others; whether or not state-sponsored killing is the only response we can offer to hold those who kill unlawfully accountable. It is our hope that in time the Tree of Life slayings will, with other recent and not so recent horrific acts of violence, impel all responsible citizens to engage effective means to address these pressing social issues and needs in ways that will make our society safe and our culture kinder and more caring. We encourage all responsible citizens to recognize that we are governed by more than our Constitution, that we are accountable to One who is far greater and far more important than our civil government or our Constitution; we are governed, or ought to be governed, more importantly and more effectively by common moral and social values that seek to protect the vulnerable and provide for a culture and a society in which all can live in peace and safety as brothers and sisters of a common humanity.
St. Mary's Seminary & University, as our Catholic faith teaches and compels us to do, has for fifty years reached out in an extraordinarily committed way to all Christians in view of our common faith, and to all people of faith through our Ecumenical Institute. We have been especially devoted to healing, to making amends, and to nurturing a warm, cooperative, respectful, and indeed loving relationship with the Jewish community in Baltimore, Maryland. As such, we feel the loss of those gunned down in Pittsburgh very deeply. We are praying for those who lost their lives and for their families and loved ones, and we reach out to console them in whatever ways we can.
We are deeply conscious that religious institutions are creators of culture. We remain committed to teaching, to training, to forming our seminarians and Ecumenical Institute students in values that will make them formators of a culture that engenders respect for the dignity of all persons; a society in which all will feel safe because all are safe; a culture that rejects every form of hatred or disrespect, especially any based on religion, race or any other invidious distinction among persons. We take our culture as it is, which does not seem to be in a good place right now, but we are committed to making it better and to moving it towards those worthy goals through the work we do and the ministry we offer. We invite all people of good will to join in that endeavor so that unkind, hateful and inciteful rhetoric will all disappear from our political discourse and social culture, and so that acts of violence and hatred will cease in our society. We pray for these outcomes as we pray for those who died in the Tree of Life massacre and for their families and loved ones. And we invite all people of good will to reach out to the victims of the Tree of Life massacre and their families and loved ones in prayer and in acts of loving kindness.
On behalf of the entire St. Mary's Seminary & University and Ecumenical Institute community,
Rev. Phillip J. Brown, P.S.S.
President-Rector St. Mary's Seminary & University
Rev. Thomas Burke, O.S.S.T.
Dean of the School of Theology
St. Mary's Seminary & University
Dr. Brent Laytham
Dean of St. Mary's Ecumenical Institute
St. Mary's Seminary & University