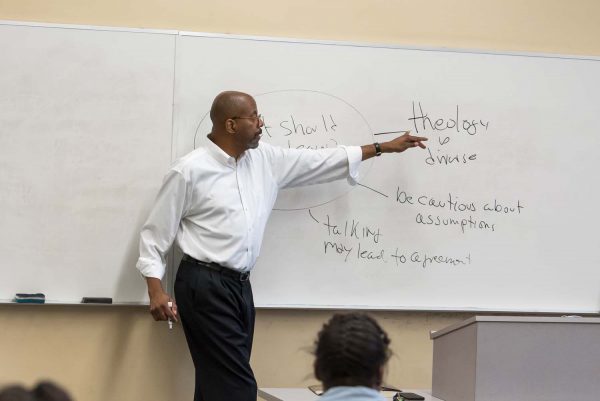 Dr. Arthur Sutherland was awarded funding by the University of Virginia's Project on Lived Theology for an initiative studying the theological framework of Martin Luther King's "Letter from Birmingham Jail." The initiative includes a task force of 10 scholars and practitioners who will meet in Birmingham in June for a three-day research retreat at the Birmingham Civil Rights Institute. After the June meeting, the task force will publish a collection of essays and host a public forum on the theological ideas and questions raised by King in 1963 that are still relevant today.
The mission of the Project on Lived Theology is to clarify the interconnection of theology and lived experience and promote academic resources in pursuit of social justice and human flourishing. The Project offers a variety of familiar and unconventional spaces where theologians, scholars, students, practitioners, and non-academics can demonstrate the importance of theological ideas in the public conversation about civic responsibility and social progress. The project was established in 2000 with a grant from the Lilly Endowment.
Find out more about the project HERE.