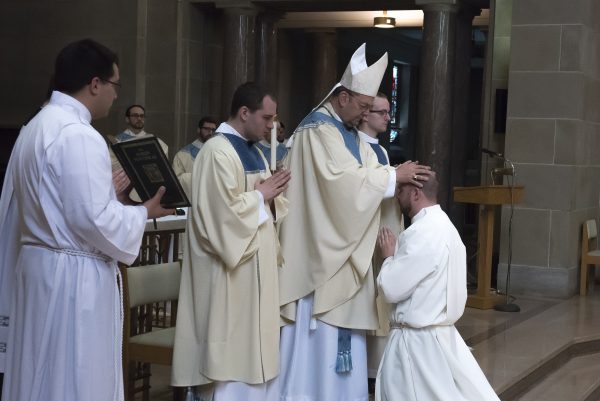 Most Rev. Robert Cunningham, Bishop of Syracuse NY, ordained Nathan Brooks, Diocese of Syracuse, to the Order of Deacon at St. Mary's Seminary on Saturday, April 21st. Rev. Mr. Nathan Brooks was joined in celebration by Fr. Brown, St. Mary's faculty members, and many priests of his home diocese of Syracuse as well as the community of St. Mary's Seminary. Over 100 family and friends traveled to Baltimore for the Liturgy and Celebratory Reception. Rev. Chris Celentano (SM, Class of 2008), who is Rev. Mr. Brook's pastor from Syracuse, celebrated the Mass of Thanksgiving for the community on Sunday morning, and Rev. Mr. Brooks preached.
For photos of the event, please click on the link to the gallery below.
https://larrycannerphotography.shootproof.com/gallery/4-21-18
...