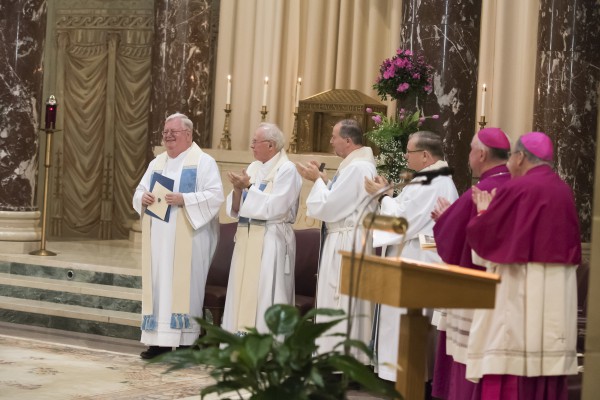 Over 200 seminarians, faculty, staff, board members and special guests gathered on Thursday, April 21st to honor and thank Fr. Hurst for his exemplary leadership of St. Mary's over the past 9 years.  Archbishop William Lori presided at Evening Prayer for the entire community.  Remarks by Fr. Kemper, Fr. Witherup and Mr. David Kinkopf, Vice Chair of the Board concluded the service.  All the guests enjoyed a cocktail reception in Laubacher Hall where they were able to thank Fr. Hurst personally for his leadership and dedication of America's first Roman Catholic Seminary.
Click below to read the remarks.
Please view gallery images below:
...