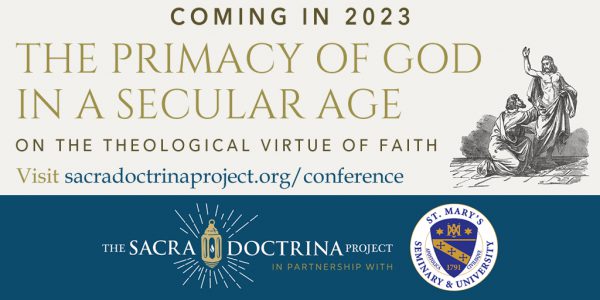 From June 8-10, 2023, St. Mary's Seminary & University will host a conference titled "The Primacy of God in a Secular Age: On the Theological Virtue of Faith." The conference is sponsored by The Sacra Doctrina Project in partnership with SMSU.
Featured Speakers will be:
Lawrence Feingold
Michael J. Gorman
Denys Turner
The conference is currently requesting papers. Those interested should submit a 300-word abstract proposal via The Sacra Doctrina Project website. Priority consideration will be given to proposals received by December 15, 2022; proposals will also be accepted through January 1, 2023.
For more information, visit: sacradoctrinaproject.org/conference.
...