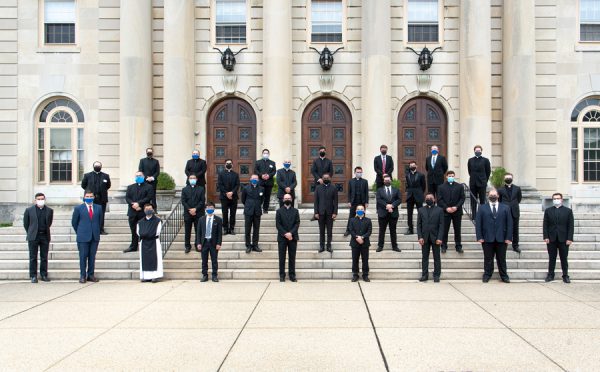 Fr. Phillip Brown, P.S.S., President-Rector, the Faculty and St. Mary's Seminary & University Seminarians welcomed 30 men to formation at America's first Roman Catholic Seminary on August 21st. This year's incoming class is the largest in over a decade. The Introduction to Seminary Life program concluded with a retreat for the entire community and Opening Covenant Liturgy, which was celebrated by Most Rev. William Lori, Archbishop of Baltimore.
The Mass was live-streamed and can be here.
View the gallery:
" order_by="sortorder" order_direction="ASC" returns="included" maximum_entity_count="500″]
...